Real Estate with Nathan Bonaparte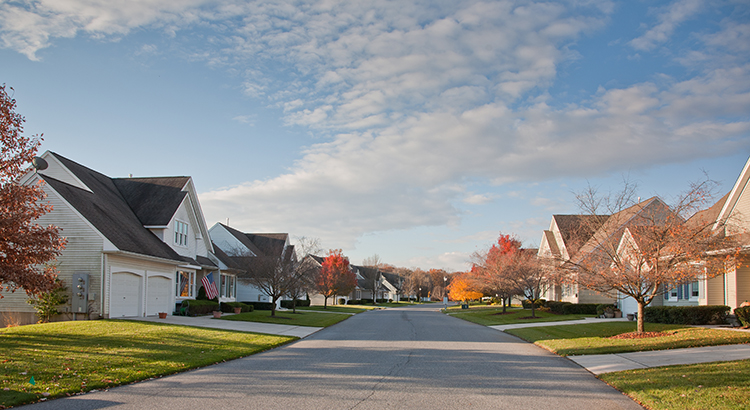 Why Today's Housing Market Isn't Headed for a Crash
67% of Americans say a housing market crash is imminent in the next three years. With all the talk in the media lately about shifts in the housing market, it makes sense why so many people feel this way. But there's good news. Current data shows today's market is nothing like it was before the housing crash in 2008.
Number of Homes for Sale Up from Last Year, but Below Pre-Pandemic Years
The biggest challenge in the housing market right now, and likely for years to come, is how few homes there are for sale compared to the number of people who want to buy. That's why, if you're thinking about selling your house, this is a great time to do so. Your house would be welcome in a market that has fewer homes for sale than it did in the years leading up to the pandemic.

The Top Reasons for Selling Your House
Many of today's homeowners bought or refinanced their homes during the pandemic when mortgage rates were at history-making lows. Since rates doubled in 2022, some of those homeowners put their plans to move on hold, not wanting to lose the low mortgage rate they have on their current house. And while today's rates have started coming down from last year's peak, they're still higher than they were a couple of years ago.
Experts Forecast a Turnaround in the Housing Market in 2023
The housing market has gone through a lot of change recently, and much of that was a result of how quickly mortgage rates rose last year.

Should You Rent Your House or Sell It?
If you're a homeowner ready to make a move, you may be thinking about using your current house as a short-term rental property instead of selling it. A short-term rental (STR) is typically offered as an alternative to a hotel, and they're an investment that's gained popularity in recent years. According to a Harris Poll survey, 28% of homeowners have considered using a rental service to temporarily rent out their home for additional income.
Thinking of selling?

Download my free eGuide covering the things to consider when selling your house.
Nathan Bonaparte
Circa Properties, Inc.
(714) 694-8823
nathan.findhomesOC.com/